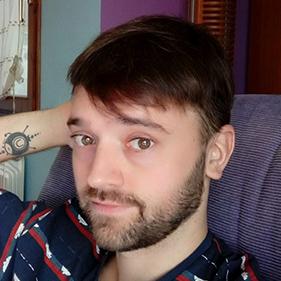 es
David Arumi
David Arumi was born in Barcelona in 1983. His fondness for drawing and art led him to study Graphic Arts at Escola Joso in Barcelona. He did his postgraduate studies in Illustration for Children's Publications and Creative Illustration at Escola Eina.

Soon after he finished his first illustration book in 2006, Spanish publishers began to approach him. Since then, David has been working as a freelance illustrator for several publishers, magazines and advertising agencies. He usually works digitally, drawing and painting directly on the screen with his Wacom Cintiq and an iPad Pro.

He can gladly say that his hobby has become his job, and he hopes this will last forever.