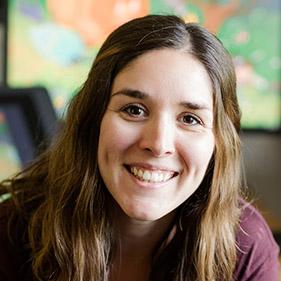 ca
Fanny Berthiaume
Fanny Berthiaume is an illustrator and visual development artist who has been working in the film and animation industry since 2009.

As a kid growing up in the suburbs of Montreal, Fanny spent most of her childhood exploring the forest and riverside that formed her family's backyard. Building cabins in the woods, playing soccer, chasing grasshoppers and butterflies, collecting wildflowers, and observing squirrels and birds formed the tapestry of her earliest childhood memories. To this day, hopping into a car with a backpack and some camping gear remains one of her favourite feelings in the world.

In between bouts of exploring, you'll find Fanny in her little home studio, drawing and painting, learning whatever she can about the human mind or quietly sipping tea in her beautiful backyard, enjoying the sun and thinking up new ideas for ongoing and future projects.