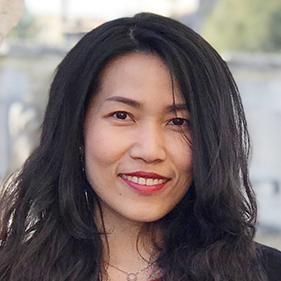 vn
Khoa Le
Khoa Le is an illustrator, graphic designer and author based in Ho Chi Minh City, Vietnam. She has been an illustrator for many picture books, as well as an author of a few. In her spare time, she participates in exhibitions in Vietnam and other Asian countries. She lives with her cats and has a passion for travelling and discovering different cultures and stories.

Her recently illustrated works include Fairy Tales for Fearless Girls (UK, 2019), Secret Garden (US, 2019), Flash and Gleam: Light in Our World (US, 2020) and Miriam at the River (US, 2020).
She was both author and illustrator for Princesse Mystérieuse (France, 2015), Bonne Nuit, la Lune (2016) and The Lonely Polar Bear (US, 2018).