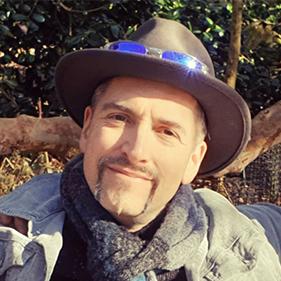 uk
Tim Warnes
Tim Warnes has become firmly established in the world of children's books as an award-winning author-illustrator, with over 80 titles published during the last 25 years. He frequently speaks to schools and other audiences about his life in books, encouraging creativity and promoting reading for pleasure with infectious zeal.

Tim grew up roaming the British countryside with binoculars and sketchbook at hand. He reflects his love for all things wild (in particular birds) in his illustrations, which he creates traditionally using mixed media.

Despite being a grown-up, Tim will often read a picture book to himself at bedtime. He also enjoys playing the banjo, sculpting in clay and wearing fancy hats.

Learn more about how Tim works and the world of picture books on his blog, My Life in Books: www.timwarnes.com.

See a full range of Tim's books at www.ChapmanandWarnes.com.