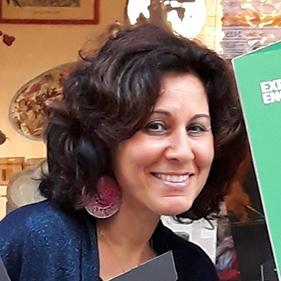 it
Eva Rasano
I was born in Cagliari (Sardinia) where I live and work.

I am an author and illustrator. I published several books with Italian and foreign publishers (Nicola Milano Editore, Kanoon Parvaresh, Gakken, Unicef, Eikon, Condaghes, Anicia, Nuove Edizioni Romane, Giunti, Aìsara, Bacchilega, Curci, La Coccinella, Clementoni). In 2015, I won the national award Born to read/Born for music (for the section Born with books) with the book Wolf in Verses (Lupo in Versi published by Bacchilega Junior in 2015).

In 2017 my book With Wolf Ears (Con Le Orecchie Di Lupo published by Bacchilega Junior in 2016), has become an app by SmallBytes Digital (New York) and it had a special mention at BolognaRagazzi Digital Award in 2017. The book Land Wolf (Lupo di Terra published by Bacchilega junior in 2019) is the last in a series dedicated to this character.

In addition to writing and illustrating books, I do workshops about art, writing, construction of books and sensory pathways for children and young adults.